Warwick Smith
Interim President & CEO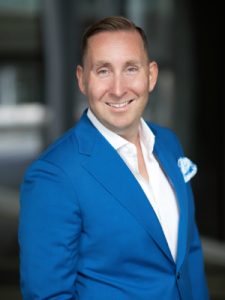 At just 30 years old, Warwick was a founding shareholder of Riverside Resources Inc. before becoming CEO of Western Pacific Resources Corp. at age 33 where he successfully negotiated the transaction to acquire the Deer Trail Mine (now operated by MAG Silver), while concurrently closing $18M in financing. As current CEO and Director of America Pacific Mining Corp., Mr. Smith negotiated the transaction to purchase the past-producing Madison Mine in Montana, a joint venture, earn-in agreement with major, Rio Tinto, a transaction that was subsequently nominated for the S&P Global Platts Deal of The Year for 2021. Subsequently, Mr. Smith led American Pacific in its takeover of Constantine Metals, which brought the 14 million tonne high-grade VMS Palmer Project, under partnership with Dowa Mining and Metals, into the portfolio.
In 2022 Mr. Smith was nominated for CEO of the Year by S&P Global Platts. As an industry expert, Mr. Smith has been featured on Bloomberg, Benzinga, Investing.com, Mining Journal, Northern Miner, S&P Global Platts, Globe and Mail, Kitco, Traders TV and Mining Weekly and continues to be a significant investor in the mining and metals sector.
Alnesh Mohan
Chief Financial Officer, Corporate Secretary and Director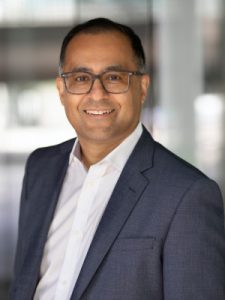 Alnesh Mohan is a finance executive with over 20 years of experience providing advisory services to a wide array of clients. He has been a partner at Quantum Advisory Partners LLP, a professional services firm focused on providing Chief Financial Officer and full-cycle accounting services to private and public companies, since 2005. Acting on behalf of several public companies, Alnesh has acquired considerable experience in financial reporting, corporate governance and regulatory compliance. He holds a Bachelor of Business Administration from Simon Fraser University, a Master's of Science in Taxation from Golden Gate University and is a Chartered Professional Accountant (CPA, CA).
Phil Mulholland
Chief Geologist
Mr. Mulholland brings over 35 years of geological experience from mining projects in the western United States, Canada, Argentina, Chile, Guyana and Tanzania. He has worked extensively in Montana and Idaho working on a range of precious metals projects. His diverse background includes exploration, development and production, including both underground and open pit projects, with an array of minerals and mines. Previously, Mr. Mulholland has held senior level positions in the region, including Principal Mine Geologist or Chief Geologist, at Kinross' Kettle River Buckhorn gold project, the Butte Highlands joint venture and Barrick's Golden Sunlight mine. Since 2003, his primary focus has been transitioning late-stage exploration projects through development and into production.
Kristina Pillon
Investor Relations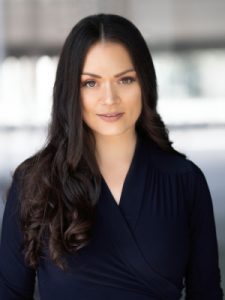 Ms. Pillon is the President & CEO of High Tide Consulting Corp. an investor relations advisory firm focused on creating and implementing marketing strategies for public companies, specializing in the mineral resources sector.
Ms. Pillon has over a decade of capital markets experience focused primarily in the resource sector holding various roles, including 6 years at a Toronto-based boutique exempt market dealer as Head of Retail Marketing and Vice President Institutional Equity Sales. Prior to that, Ms. Pillon acted as Manager of Investor Relations for several junior mining companies.
Ms. Pillon has a Public Relations Degree from Kwantlen Polytechnic University and has completed the Canadian Securities Course.