Alnesh Mohan
Chief Financial Officer, Corporate Secretary and Director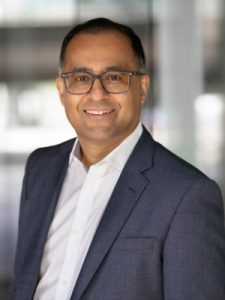 Alnesh Mohan is a finance executive with over 20 years of experience providing advisory services to a wide array of clients. He has been a partner at Quantum Advisory Partners LLP, a professional services firm focused on providing Chief Financial Officer and full-cycle accounting services to private and public companies, since 2005. Acting on behalf of several public companies, Alnesh has acquired considerable experience in financial reporting, corporate governance and regulatory compliance. He holds a Bachelor of Business Administration from Simon Fraser University, a Master's of Science in Taxation from Golden Gate University and is a Chartered Professional Accountant (CPA, CA).
Joness Lang
Director
Mr. Lang is an executive leader with 12+ years of capital markets and corporate development experience in the natural resource sector. Mr. Lang has led or co-led more than $50 million in capital raises and has significant transaction experience negotiating and structuring project acquisitions, as well as joint-venture and strategic alliance partnerships. Joness is currently the Executive VP with Maple Gold Mines Ltd. (TSX-V: MGM) and has served as an executive / provided advisory services for numerous clients in the precious metals sector throughout his career. Mr. Lang holds a BCom degree (honours) from Royal Roads University and a Marketing Management Entrepreneurship diploma (honours) from the British Columbia Institute of Technology.
Ron Burk
Director
Mr. Burk is an exploration geologist with over 30 years of experience in the minerals industry, primarily focused on identifying and evaluating exploration properties. He has held numerous senior roles, including Vice President Exploration at Centerra Gold Inc. and Vice President of Exploration and Chief Geologist at Silver Standard Resources Inc. (now SSR Mining), where he contributed to discoveries that resulted in the definition of a world-class silver resource at the Pitarrilla Project in Durango, Mexico and major gold resources forming the Snowfield and Brucejack deposits in northern British Columbia, Canada. Prior to joining Silver Standard in 2004, Ron had worked since 1989 as an exploration geologist for Teck Resources Ltd. and its predecessors, focused on target generation and property evaluations in the Americas.
Lawrence Roulston
Director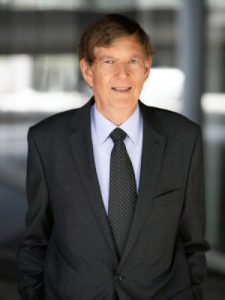 Lawrence Roulston is a mining professional with over 35 years of diverse hands-on experience. He recently founded WestBay Capital Advisors, providing business advisory and capital markets expertise to the junior and mid-tier sectors of the mining industry. From 2014 to 2016, he was President of Quintana Resources Capital, which provided resource advisory services for US private investors, focused primarily on streaming transactions. Before Quintana, he was a mining analyst and consultant, as well as the editor of "Resource Opportunities", an independent investment publication focused on the mining industry. Prior to this, Lawrence was an analyst or executive with various companies in the resources industry, both majors and juniors. He has graduate-level training in business and holds a B.Sc. in geology.